NHS Band 3 Dentures for £270
Do you pay for your NHS dentures?
Have your denture made Privately but for the NHS price!
We are not funded by the NHS but offer a NHS denture price match service
A prescription may be required before treatment can begin, but all procedures will be completed by a GDC registered Clinical Dental Technician.
Who better to get your dentures from? Than the person who actually makes dentures!
Please call for further information - 020 7928 7070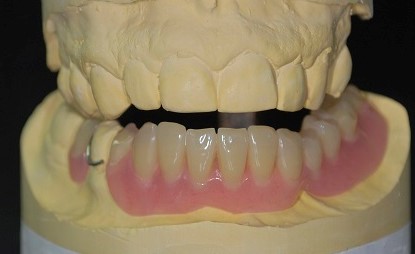 Example of a simple Band 3 NHS Denture.